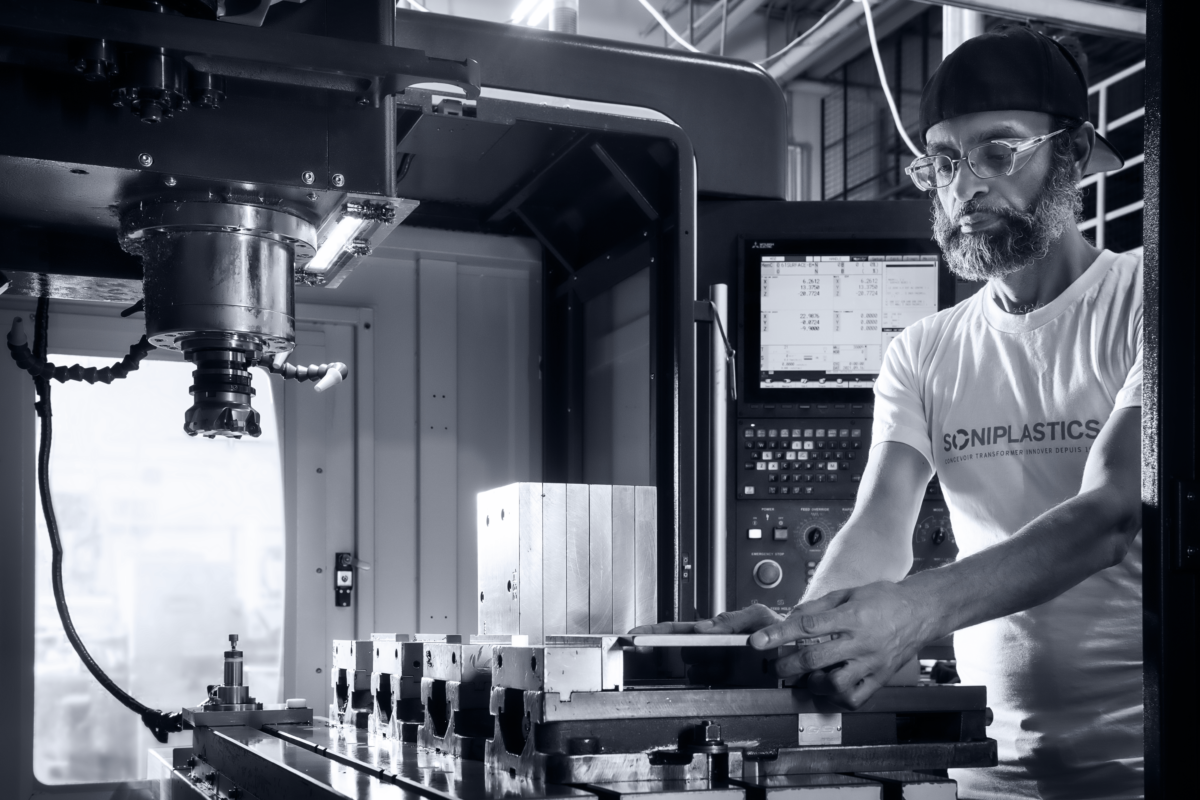 Our strenghts
The following strengths have allowed Soniplastics to remain a leader in the highly competitive window and door industry:
A highly experienced team
Innovative, high-quality products
An in-depth understanding of future trends
Fast delivery
Unmatched technical know-how
Outstanding customer service
Competitive pricing
Our history
When Soniplastics was founded in 1970, it specialized in plastic injection for the vertical blind industry. In 1980, John Teasdale, the owner of Draco vertical blind manufacturers, acquired Soniplastics and introduced extrusion technology. In the early 1990s, Soniplastics moved into its current location and acquired Profex, a company specializing in extruding plastic profiles for the window and door industry. A few years later, Mr. Teasdale passed the torch to his son André. Over the following decades, Soniplastics quadrupled in size and is now a leading Canadian window and door manufacturer. 
Our mission: We specialize in designing, manufacturing and distributing ready-to-assemble window and door profiles. Soniplastics provides state of the art turnkey solutions to door and window makers by relying on the latest cutting edge technologies.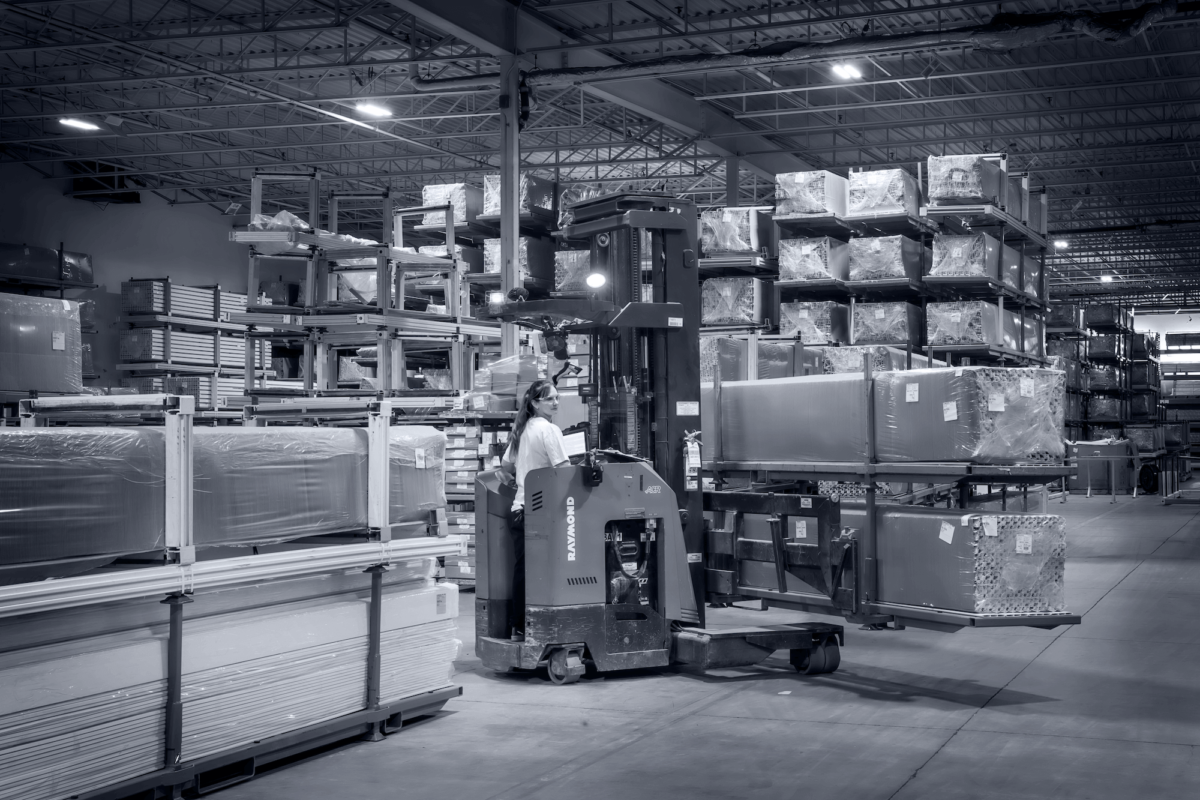 1970
Soniplastics is founded
2000
Soniplasticss operates exclusively in the window and door industry
2002
Soniplastics expands its operations and purchases equipment to manufacture its own PVC compound
2009
Soniplastics builds a research and development laboratory and test chamber
2020
Soniplastics is recognized as a leader in the window and door industry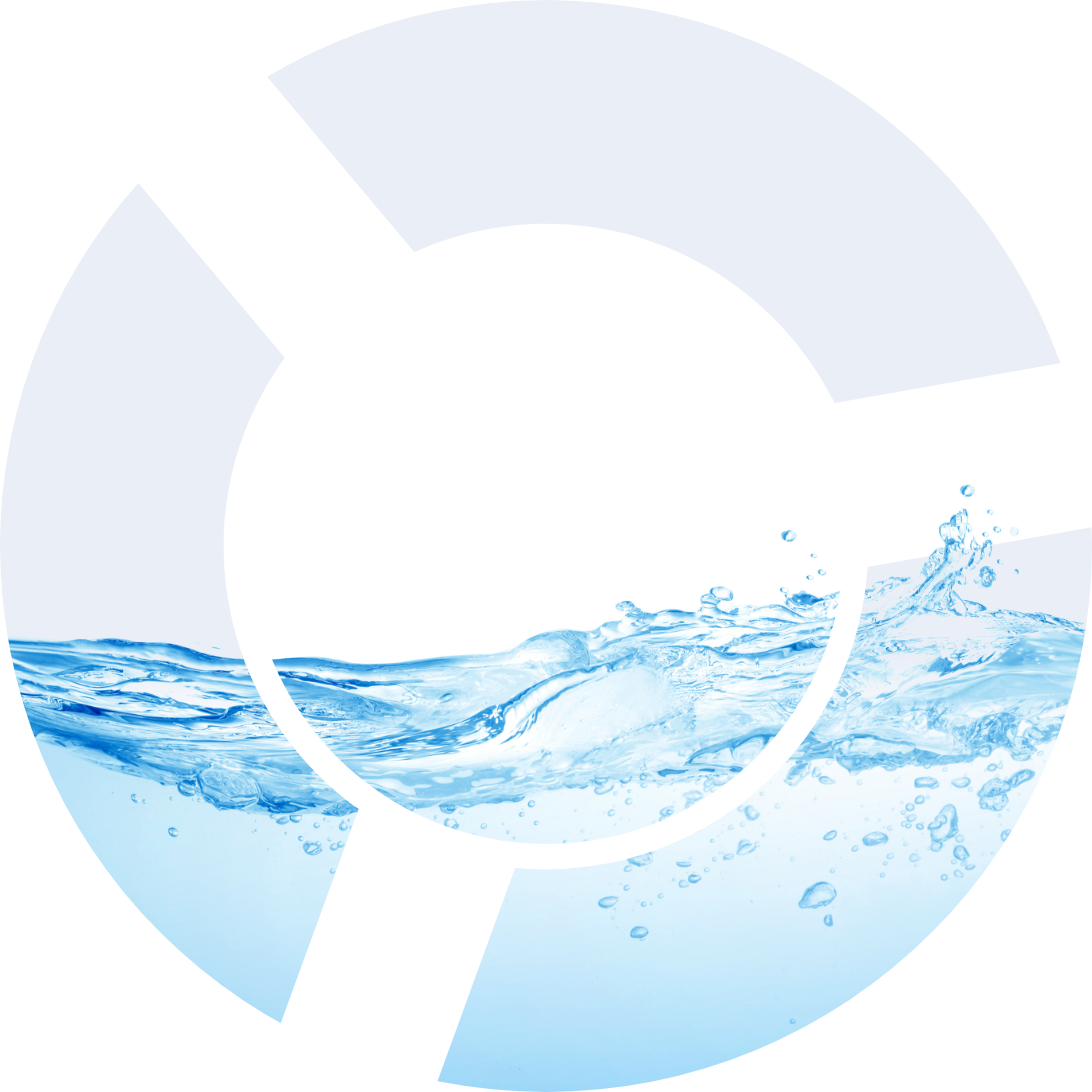 ENVIRONMENT
A very ecological option

At Soniplastics, we're committed to reducing our environmental impact by recycling and conserving energy whenever possible. For example, non-compliant PVC sections are granulated to be re-extruded and we treat and recycle the water used to cool our profiles.
On top of our manufacturing efforts, our products themselves help reduce our company's overall environmental footprint. For instance, all our window and door models are designed to meet the highest energy efficiency standards, including Energy Star.
Our management team
The head office
FRANÇOIS VIAU
Vice President, Research and Development and Customer Relations
FRANÇOIS LAMBERT
Director, Administration and Financial
YVES ALLARD
Director, Plant
ANDRÉ SICOTTE-TEASDALE
Director, Business Development